Although a unique and specialised area of property management, Student Accommodation can provide consistent strong returns for investors and property developers.
Australian Property Management's vast experience and expertise in this field assists with entering and managing accommodation for students. These services are directed towards student safety and welfare.
A building is not complete when the final brick is laid and each of our student properties incorporates best practice and learnings from the last, going above and beyond to ensure a safe and secure living experience.
With the Student Accommodation sector no longer primarily reliant on university-affiliated accommodation there are many investment opportunities in capital cities and larger towns for privately developed, purpose-built student accommodation.
Of utmost importance for students, and their parents, is to feel safe, secure and comfortable at home, so at Australian Property Management we make sure our student services are tailored to fit varied requirements and this ensures that student residents feel just that.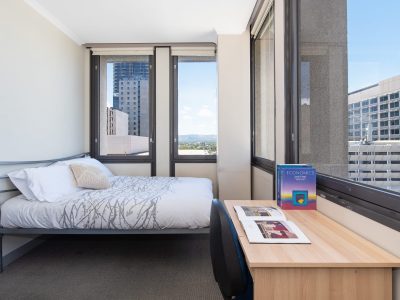 Australian Property Management operates an end-to-end business model for investors in this sector, incorporating our property management model.
Our Role
A people-first culture shapes our student communities, specifically designed for today's student preferences. At Australian Property Management we ensure our residents have everything they need to thrive in their studies and we have experienced and caring staff specially trained in this area to provide peace of mind for all parties.
At Australian Property Management we ensure our student residents have everything they need to thrive in their studies:
Fully furnished rooms and apartments with air conditioning/heating

Close to universities, transport and amenities

CCTV and swipe card or key access

Superb communal facilities

Support upon arrival with a property induction and welcome events

Our experienced staff provide continued support and are the go-to for residents in need of help and advice
You can be assured that you, your owners and your tenants are being looked after by the industry leaders and receiving the best possible assistance and service.