Property Management
With a wealth of experience across all aspects of Real Estate our team at Australian Property Management provides a superior service.
The dynamic Real Estate market is ever-evolving and Australian Property Management prides itself on staying up to the minute to ensure your valuable asset is protected and continues to deliver maximum return.
Our approach is not about a single transaction but rather building successful long term relationships.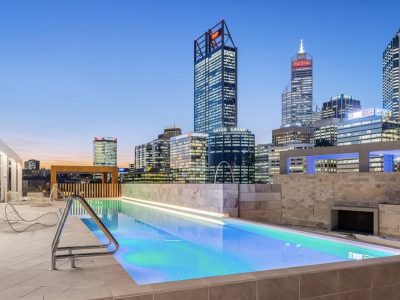 The Australian Property Management team ensures that it informs and educates all clients about the influences, trends and events that influence their property experience and investments.
Australian Property Management understands what is required to execute effective and successful marketing, leasing, and ongoing management strategies.
The Team's approach goes beyond the traditional Property Management model to ensure a rewarding experience.
Services include:
Marketing your Property – It is important to market your property professionally and effectively using all available mediums to attract the right tenants.
Leasing and Tenant Selection – Matching the right tenant to your property is extremely important to us, our team will take the time to show all prospective tenants via an open for inspection or a private appointment.
Lease Agreements – Australian Property Management will prepare a lease agreement in accordance with the requirements of the Residential Tenancies Act.
Repairs and Maintenance – Prompt attention to reasonable repairs and maintenance can be the difference between disgruntled and happy tenants. Australian Property Management only use qualified, trusted trades who offer a fast and reasonable service.
Rental Payments – It is our priority to ensure rental payments are received in a prompt and regular manner. Australian Property Management has a zero-tolerance policy in relation to rental arrears.
Landlords Insurance – Our team can assist in providing support and all the relevant information required if a claim needs to be lodged at any time.
Rental and Lease Reviews – Our team regularly reviews tenancy agreements and rental amounts ensuring your property always achieves the highest possible rental.
Property Inspections – Your property manager has several opportunities each year to view the property, which will enable them to ascertain the condition of the property and assess the overall appearance of the premises: Ingoing, Outgoing and Routine Inspections.
Property Management Accounting – Our experienced trust accountants will prepare monthly statements of rent collected, manage all outgoings related to the property, disburse funds to owners on time and prepare end of financial year reports.